Palmers Stables Riding School
COVID-19 Update (15/7/2020)
From 5th September we will be restarting regular weekend lessons for all abilities but in a different format. There will only be up to 4 clients in a lesson. There will be fewer lessons so we can sanitise the tack between lessons.
If any of our regular customers are interested in coming back please contact us so we can organise times: 07410914010
Face masks and gloves are recommended.
COVID-19 Update (17/6/2020)
Following government guidelines we are now able to offer semi-private lessons and hacks for groups of 2 or 3. This doesn't necessarily just mean family groups, although social distancing between riders of different households must still be observed.
These are available during the week or at the weekends. Clients have to have their own equipment and be able to do their own stirrups and girth.
If you wish to book please ring the office on 01189472496 or mobile 07410914010.
Thank you for your continued support!
COVID-19 Update (21/5/2020)
Following government guidelines, Palmers Riding Stables are pleased to announce that we are able to open on a limited basis from 1st June 2020. We are able to give private 1-on-1 lessons and hacks to clients who are at an intermediate or advanced level of riding, following a strict hygiene protocol and social distancing rules.
All clients…
Are to wear gloves
Are to provide their own riding hat and boots
Must be able to alter their own stirrups and girth once mounted
Must be able to ride unaided without the need for a leader or close contact with the instructor
Are to arrive in the car park and we will bring the horse to you so you can mount in the car park. No spectators are allowed by the school. If children are brought to the yard, their parent/guardian will have to wait in the car until after the lesson.
If possible, please do not use public transport. The tack will be sterilised before and after each lesson. All payments must be made in advance by BAC.
To book a lesson please contact the yard on 01189 472496 or 07410914010.
Keep an eye on Facebook and our website for any further updates.
---
The stables are in approx 43 acres of Oxfordshire countryside and on the Berks/South Oxfordshire border. We are on a bus route and are 3 miles from the centre of Reading.
The Riding school has been in existence since the mid-1960s and stood where The Ridings is today. It was run by Bernard Henry Palmer until 1980 when current owners Karen and Nat took over.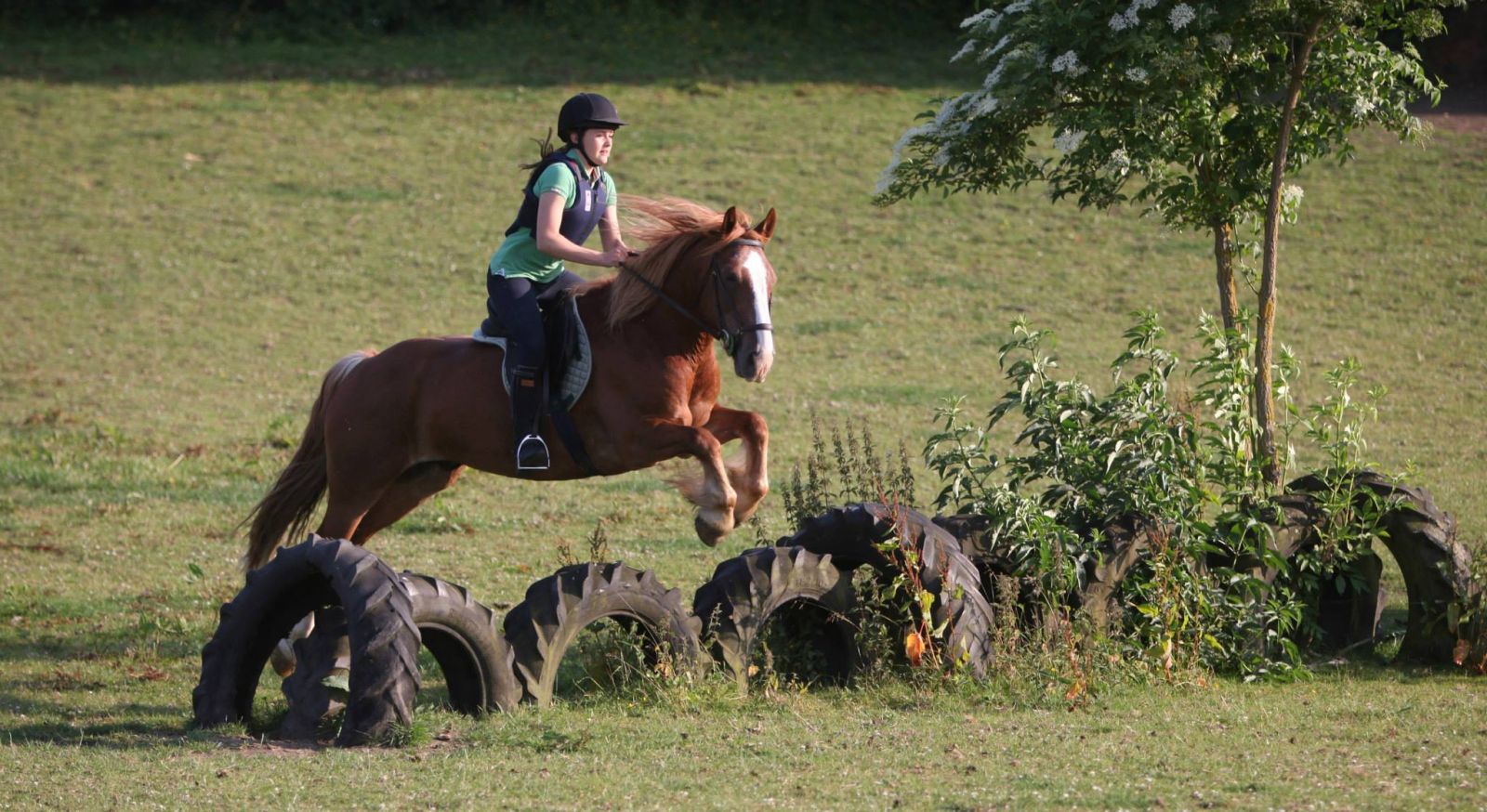 Today we have 28 horses and ponies that belong to the stables and a DIY livery yard on the premises as well.
There are over 30 loose boxes and a covered yard so the horses can stand out of the weather.
There is an outdoor rubber arena 40mx20m where most of the lessons take place.
We can offer riding for all levels from beginners class lessons for Adults and children up to jumping and cross country lessons.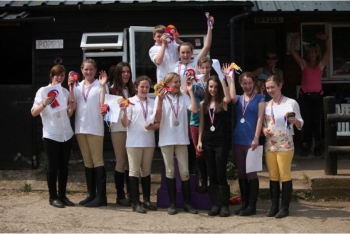 There is good off road hacking and we offer hacks to suit everyone from 1 hour to day rides.
There are also pony days, 4 day pony weeks, shows and competitions (see diary for upcoming events). Pony days happen during the school holidays and are open to anyone.
The Stables are closed on Mondays. Bookings can be made on the yard telephone 01189472496. Enquiries by email or phone please although we are unable to make bookings via email.